4 Tips for Writing Attention-Grabbing Headlines
Sylvia Sommer | June 9, 2016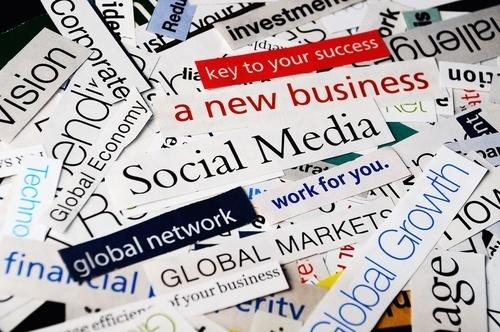 Writing a company blog is one of the best ways to engage your followers. For us, it has meant increasing our online presence tenfold, but also, connected us with people who might not otherwise know about what we do. But what makes a person click on an article as opposed to another? The headline. When people see a headline, they make a quick decision: to read the article it's promoting, or watch a video on YouTube. Make those first seconds count by applying these 4 tips.
Urgent.

Urgency compels the reader to act now instead of later. You can create this sense of urgency by incorporating a time element or using enticing language. If you need some inspiration, look at magazine headlines, which are masters of this technique.
Unique.

The powerful headline expresses something new, or if it doesn't say something new, says it in a new and fresh way.
"Meet Irina Frodin, CEO of No Taxi and Sharing Economy Expert."
Above is the headline of my most viewed blog for Near Me to date. How is my headline unique? I introduced Irina Frodin, a visionary entrepreneur, to our audience. Am I saying something in a new way? Why would someone click on it? Ask yourself these questions to fine-tune your headline be the most concise, eye-catching one possible.
Specific

. A headline that grabs you to read further promises to offer you fascinating information you don't know yet. The more specific you are the better. Vague, flowery headlines that don't clearly express what the article is about and why the reader should read it, get left behind in cyberspace.
Useful.

The strong headline appeals to the reader's self-interest by offering a benefit.
"5 Personal Habits that Will Hurt Your Business"
As you see, negative words in a headline can attract people even more than positive ones. People want to avoid what's negative so will want to read on.
Our blog is the center of all our social media engagement, and has helped us grow enormously since it started. The Near Me platform has a built-in blog feature that allows marketplace owners to keep in touch with their network of buyers and sellers and attract new customers. It takes time to come up with attention-grabbing titles, but don't give up, the more you write the better they'll get!