5 Marketplace Ideas for Creative Entrepreneurs
Sylvia Sommer | June 24, 2016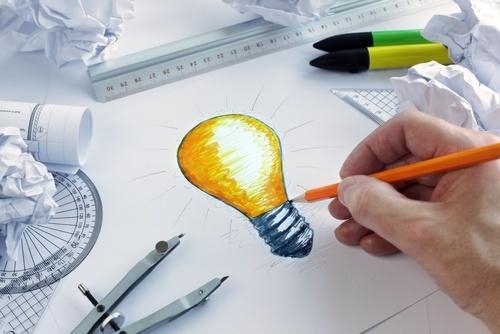 An artist's marketplace would be a platform where creative entrepreneurs could showcase their work, refer each other to work, and most importantly, build a community around their common passion. What I love most about my job, besides writing, is helping entrepreneurs access the right tools to make their dream of running a marketplace a reality. In this digital age, artists do more than design eye-catching websites or write a catchy headline; they are essential players in the competitive world of business.
Graphic and Web Design
Many of the graphic designers I speak with work freelance, developing relationships with clients while expanding their portfolios. A graphic design marketplace could securely hold digital creations until transactions were completed. It would be like a graphic design agency, filled with designers of various styles and levels of expertise. A one stop shop for anyone looking to find designs for their business or personal projects. The marketplace owner, with a background in design, could custom design the marketplace to be visually appealing -- in line with the theme of the business.
Photography
I have recently rekindled my passion for photography. In high school, I took a photography class and had the privilege of dipping prints into the developer mix, hanging the photos to dry, and seeing the final picture emerge in the light. I miss the old school process but enjoy taking pics with my digital camera or phone.
A photography marketplace could facilitate both buyers and sellers by connecting them in a platform tailored to their needs. Categories, such as nature or advertisement, would help guide clients on where to go for specific jobs. Photographers could build a reputation by showcasing their work and offering it for clients. I think it would be much more personal to buy a photo from a photographer that I found after looking at his profile. It could also give your website or blog a more unique appearance compared to getting it from a stock site.
Interior Design
Everyone needs to live somewhere but these creative entrepreneurs jobs make that space whatever you want it to be. But where do you even begin to find someone, let alone someone trustworthy to come into your home and beautify your space? Imagine a marketplace where interior designers could list their services while including images of their past work. Reputations, for both buyers and sellers, would occur organically over time as satisfied customers write reviews and guide new clients towards the right designer.
Copywriting
This is the area closest to my heart. In this day and age, words are currency. Taglines, headlines, blogs, advertisement copy. A copywriter's purpose is to capture your audience's attention with catchy phrases in whatever voice or tone required. Similar to Elance, clients post jobs and the price they would be willing to pay. With a low transaction fee, the marketplace owner can gain an income over time.
Landscape Design
Landscape architects and designers often have their own business working in people's exterior property. This is a very collaborative industry as designers need to work with construction workers, cement workers and garden supply stores to provide their service. A marketplace would be a great place for all people involved. Landscape designers could build a community and refer other designers within the platform. They could communicate to each other about clients preferences and build trust over time.
A creative marketplace could also combine different areas as listed above, but I wanted to give you some sparks to get you brainstorming. My idea stems from my love for all art, whether it be a surreal painting at the MOMA or a photo shot by an amateur photographer. It's an exciting time for creatives who are also business savvy, so it's worth considering. Do you have an idea for a creative marketplace? Reach out and tell us about it.