How Can I Improve My Team If We All Work Remotely
Julian Tiongson | March 27, 2017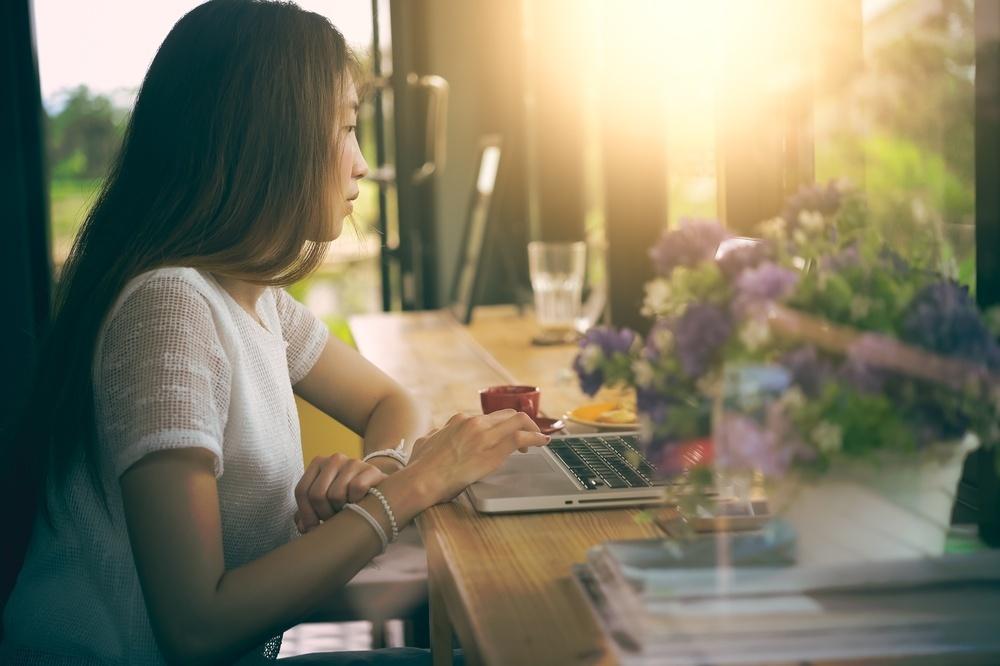 Working remotely has become more flexible than ever. Companies are understanding how important we value our time and frankly how far we travel just to come work in an office. For many tech companies now, as long as you have a laptop and internet, you can pretty much do your job from anywhere. If you are one of the lucky ones who can work remotely or even work from home a few days a week, cherish it. Long commutes in traffic, especially in bad weather really eats up your time. So how can a company flourish if no one comes into the office? In a recent Entrepreneur article, Toby Nwazor shares with us 5 ways your team can improve working remotely.
1. Create a bond
How can I do that if my team members are half way across the world? Technology is the answer to any issues you may have. While nothing beats in person interaction, settling for applications such as slack, zoom, or google hangouts are all great ways to create a bond. With slack, creating different chat rooms and setting different topics can help keep organized.
For example, we at Near Me have multiple channels and one specifically is title "random". This helps us post things that take place outside of work such as family, events, and anything else to share with our team. Work is just a small part of your life, so having the ability to share more in our channel helps us so what some of us are like outside of work.
Having different hobbies or interests is normal, so don't be afraid to share yours. Sharing parts of your life to your coworkers helps connect on an emotional level and creates a deeper bond. Keep in mind what is appropriate and what isn't when sharing. It will vary depending on your office and personnel as you may be able to joke with some more than others.


Related: How to Get Sales and Marketing to Coexist

2. Set timelines
We all hate when deadlines are around the corner and stress levels are heightened. Often times, we are given shorter time frames and requires work to be done at an even faster pace (or logging more hours). While it's great to put time frames on tasks, don't cut your team too short with them. Be realistic with them and understanding of the time frames you create.
Having said that, also keep in mind the abilities of each team member. Some work faster than others and vice versa. Setting an expectation will help your team run more fluidly with tasks and limit the time wasted. Efficiency is key, especially when your team is remote.
3. Honor the time zones
Some team members may be across the world meaning they are in a different time zone. Respect those boundaries. What may be the start of your work day here in the United States, may be time when part of your team is finished for the day and getting some rest. Don't call their cell phones in the middle of the night demanding a task to be completed.
Use your messaging channels to share what needs to be done. If you can assign it to someone else in your same time zone, then it may be the better option. The beauty of messenger apps are they may turn on notifications on their phone and if it isn't an urgent issue, they can simply just do it the next day. While there will be occasions when you may need to address bigger issues such as your site crashing or servers being done. Those bigger issues will need your attention as soon as possible but rarely will that happen.
4. Track your work
The plus side to being remote is having a flexible work schedule. Not having to work the traditional hours of 8-5 with an hour lunch break somewhere in between. You can simply roll out of bed and get on your laptop to start working. Some may have an at home office while others are more productive working outside of a local coffee shop.
Regardless of where and when, keep track of your work. Logging the hours and time frame it takes to complete tasks assigned. This helps builds trust with your employer but also to gauge your own progress. How productive are you really? Seeing the hours noted down over a time period can help adjust your work schedule. You may find you are more of a early bird or a late owl and adjust your work schedule accordingly.


Related: How to Improve Marketplace Productivity
5. Always communicate
While at a typical job that requires you to be in the office, working remotely can become quite lonely. Not having daily interactions with your coworkers and a human connection can take a toll. It's important to always communicate with your team even if it's through your slack channels. Stay up to date with what projects you are working on or if anyone on your team needs help.
Host weekly meetings via video chat apps such as Zoom, Skype, or Google hangouts. This will help put faces behind the people you chat with and help create more of an office atmosphere. Seeing facial expressions when discussing certain issues will give everyone a better understanding, especially for any big announcements. Make it a habit to jump on video chats with your team members and make it known how open you are with it.
Is your team fully remote? We would love to hear how you are keeping your team unity. Comment below or shoot us a tweet @NearMeCo!

Read the source here