platformOS Status Report — Apr 6, 2021
Diana Lakatos | April 6, 2021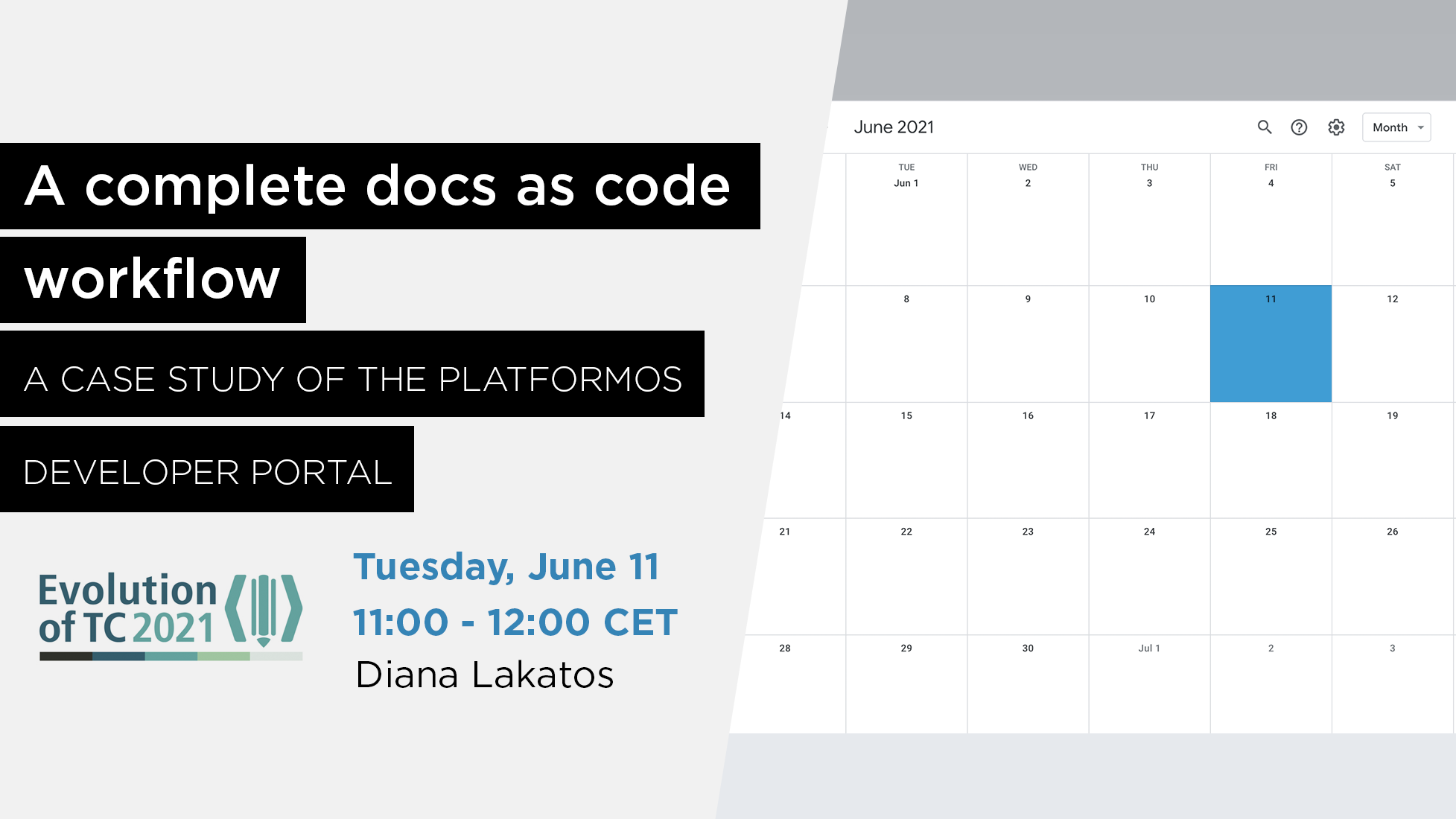 Save the date: Evolution of TC 2021
Join us at the Evolution of TC 2021 virtual conference for our talk A Complete Docs as Code Workflow — A Case Study of the platformOS Developer Portal. In this session, our Director of Documentation, Diana Lakatos shows you how we produce and manage content, use plain text formats, a style guide and templates, track issues, and review and edit contributions from a fully remote team and community for their UKTC Award winning developer portal — all through the real-life example of a complete docs as code workflow.
Date: June 11, 2021 (Sunday) 11:00 CET
Find the full conference program here.

Articles
Documentation
Content production
UPDATED Copying an Instance - added warning (copying a module automatically copies billing costs associated with the copied module)
IN PROGRESS Add a Requirements section to Get Started: We are working on a new section for the Get Started guide where we will list some links to great resources for developers to get started on the basics and best practices. If you found some documentation, courses, or videos that helped you get started with the technologies required for platformOS development, please add them in this ticket. Thank you!

Development
To learn more about the most recent changes, improvements and fixes in platformOS, check out our latest release note: platformOS Release Note Apr 6, 2021 — Blank external_ids export, AVIF, and other updates
NEW allow blank external_ids export
NEW add AVIF to possible image format
NEW allow to access context.constants in background tag
NEW allow to raise 500 for any filter/GraphQL error via liquid_raise_mode in app/config.yml
FIXED background workers not refreshing cache properly (partials, translations)