platformOS Status Report — August 16, 2021
Diana Lakatos | August 16, 2021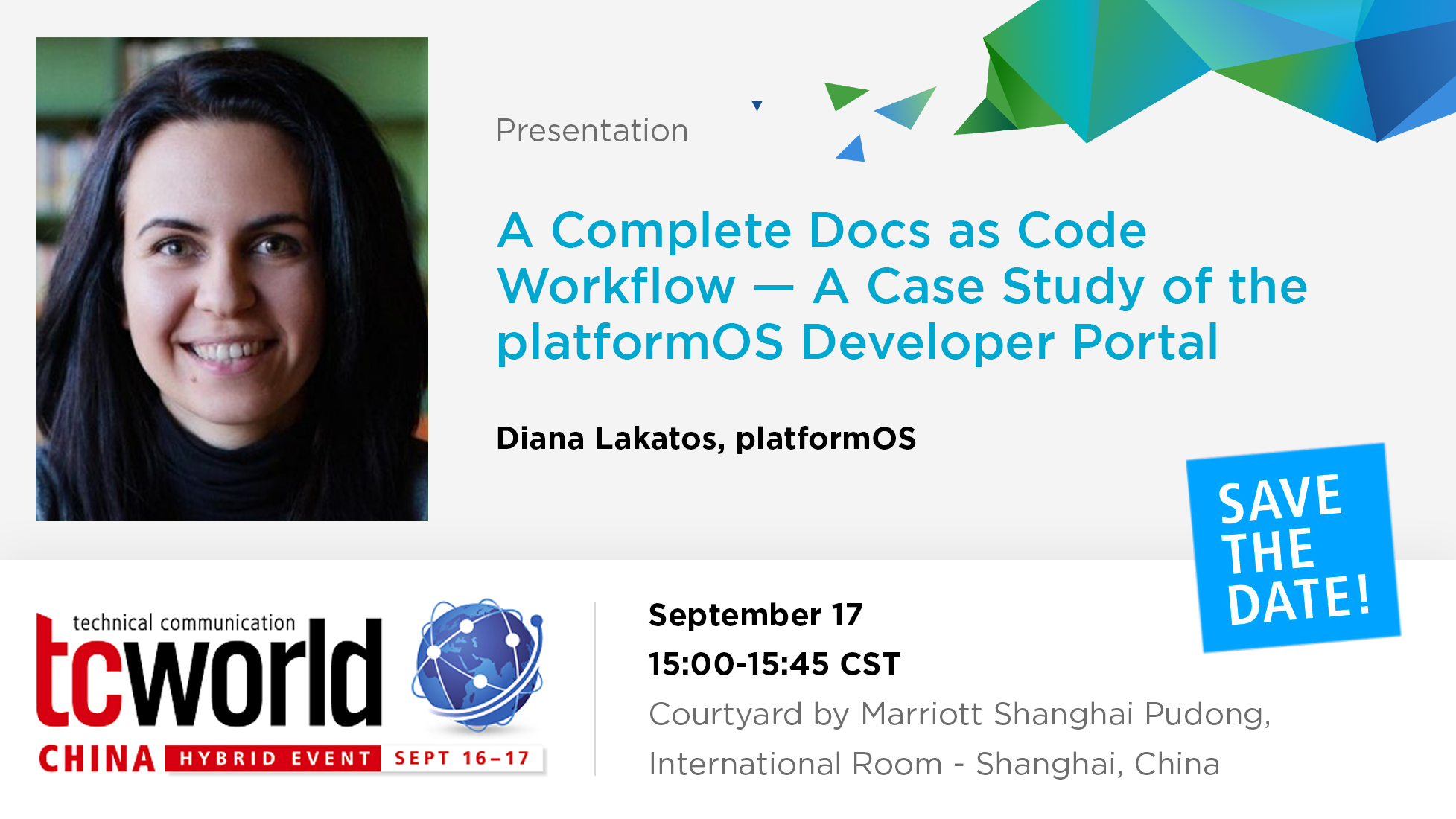 Save the date: tcworld China
Because of the success of our session at the Evolution of TC 2021 conference, tcworld invited us to hold a presentation at their hybrid event held on Sept 16-17 in Shanghai. This is tcworld's seventh international conference for technical communicators and language professionals in China.
Join us in the International Room on Sept 17 at 15:00 CST, where we will be talking about A Complete Docs as Code Workflow — A Case Study of the platformOS Developer Portal.
Documentation
Content production
Improvements, fixes
FIXED Syntax highlighting errors
IMPROVED Sped up pages without side bar
Development
To learn more about the most recent changes, improvements and fixes in platformOS, check out our latest release note: platformOS Release Note 16 August, 2021 — Constants, logs in pos-cli gui serve, hyphens allowed in function parameter names
NEW added constants editor to pos-cli gui serve at http://localhost:3333/Constants
NEW added logs to pos-cli gui serve at http://localhost:3333/Logs
NEW hyphens are now allowed in function parameter names
FIXED YML downloaded from a mutation creation used a wrong redirect_to variable name in the YML. Fixed so that the field will always be exported as redirect_to for consistency with the documentation and with other parts of pOS.
Subscribe: get the status reports in email