platformOS Status Report — Dec 7, 2020
Tamas Simon | December 7, 2020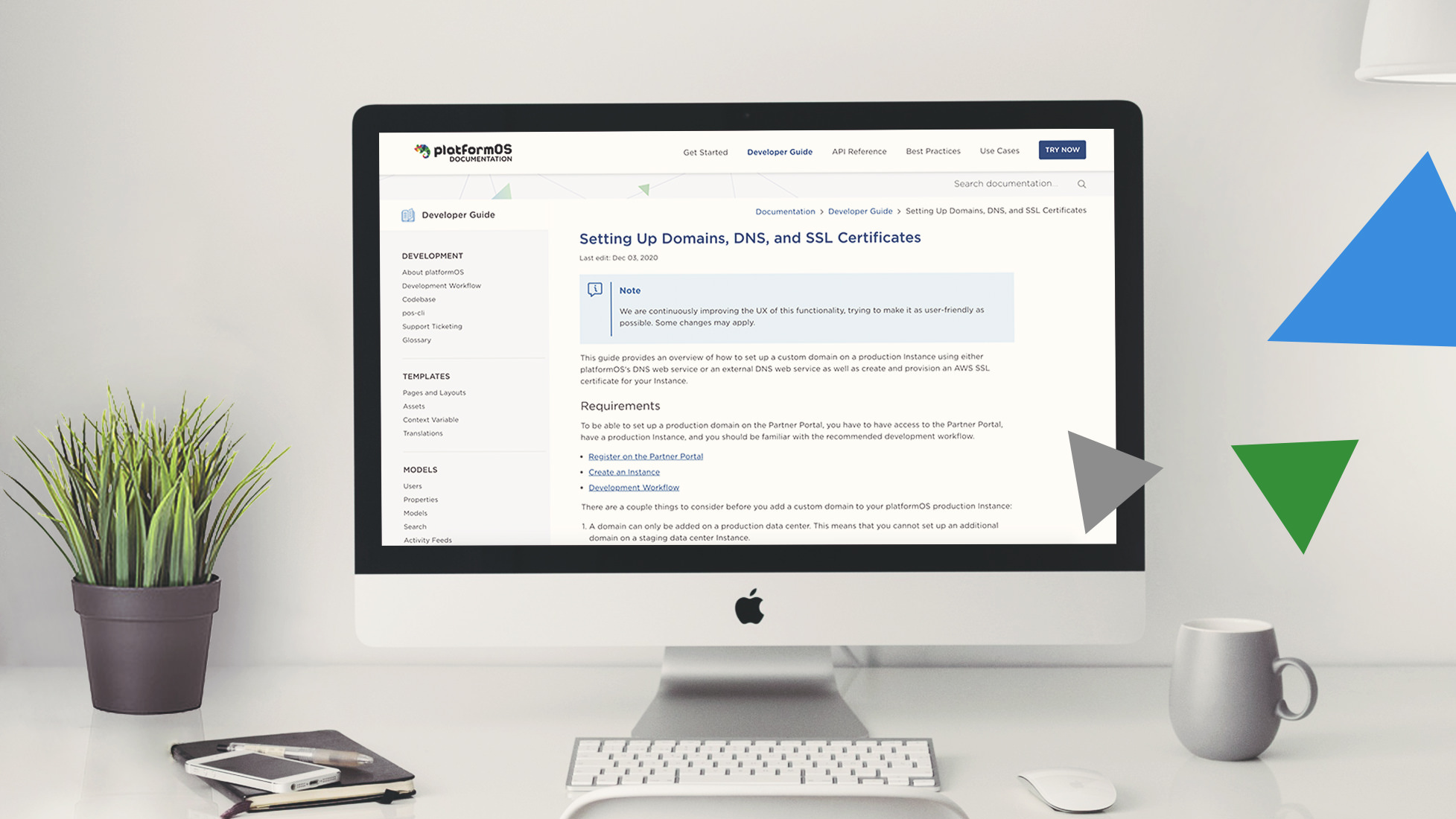 We are bringing you the final platformOS status report of the year.
2020 presented new challenges to the whole world. It was a turbulent year that brought big changes in our private and professional lives, and forced many of us to change direction and grow in unexpected ways. Amidst all of this, we hope you are all well, and finding ways to tide over the challenges.
Thank all of you for being part of this community — for your feedback, your contributions, your insights and support.
We will keep improving platformOS to ensure your constant growth, to help you succeed, and to be the platform that you can always rely on.
Wish you the best!
Articles
NEW platformOS Documentation Site Webpack Setup
Webpack is a powerful tool. Back in the day, it had a reputation of being hard to learn and hard to use. Nowadays, it has excellent documentation, sensible defaults, plugins, and loader - all this to help you keep your config small while achieving great results.
Documentation
Content production
Improvements, fixes
Development
To learn more about the most recent changes, improvements and fixes in platformOS, check out our latest release note: platformOS Release Note Dec 7, 2020 — New HTML escaping engine, ElasticSearch casting errors handling, fixes
NEW New engine to automatically escape HTML when outputting variables. Disabled by default for backwards compatibility. Learn more about improving the way we sanitize input in GitHub Issues.
IMPROVED Error handling for ElasticSearch indexing issues caused by casting errors
FIXED Submitting form using GraphQL with spam protection enabled
FIXED Issue with asset copy when raw_url is used
---
Subscribe: get weekly reports in email