platformOS Status Report — May 17, 2021
Diana Lakatos | May 17, 2021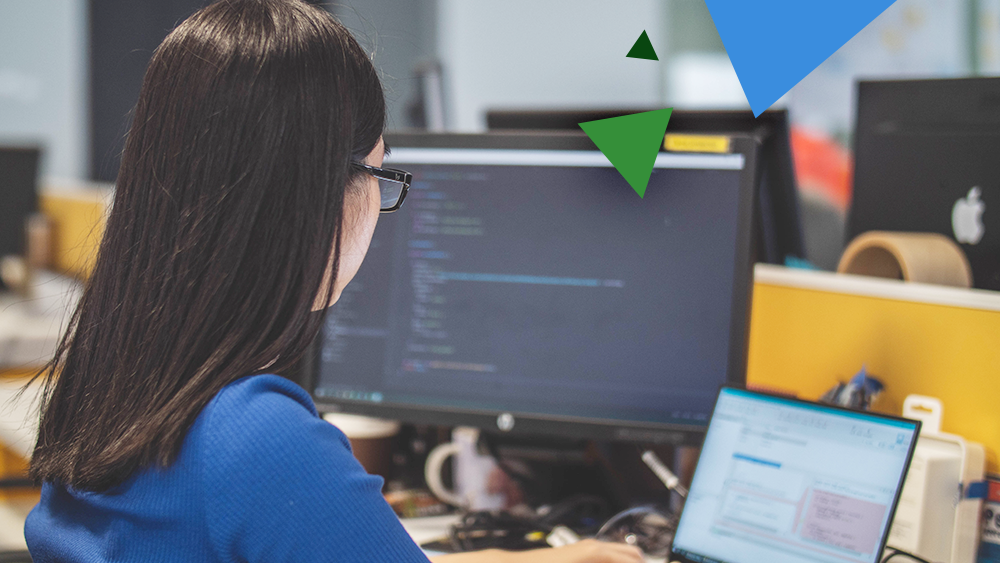 platformOS Developer Education Program
Now that we have built the foundations with our documentation together with the platformOS community, we have started working on a plan for the platformOS Developer Education Program. The program includes different initiatives and channels for education and contribution, and follows the iterative approach that you have participated in when we were building our documentation site.

We outlined plans for the near and far future, and we are looking forward to your feedback. Please let us know what you think: what are you most excited about, what would you like to have sooner, is there something you are missing from this list? We are building this program for you, so your feedback is most valuable.

Documentation
Here's what we are planning for the platformOS Documentation:
Continuously update our documentation with focus on the pOS Marketplace Template
Add videos to Get Started (pOS Marketplace Template) and documentation topics: Besides some tutorial videos, we are planning to add short, 10-second videos without narration. We will create a standard, add it to the style guide, so that developers and contributors can record videos to include on the documentation site.
Add integration overview page and technical documentation for all integrations
Add Hire a pOS Expert page (list of accredited channel partners you can hire to build on pOS)
Hold ETC21 conference talk (11 June 2021)
Check DevPortal Awards application criteria changes and apply if suitable
Add links to Learning Center when available
Learning Center
The platformOS Learning Center will be a place where you can participate in and watch webinars, and attend courses in various topics for different skill levels.

Start with user research and planning
Add first course (video and text), measure, analyze feedback
Tweak, add more courses based on feedback
Create self-assessment test to check which course you can start with
Create a course plan (what to take first, how to proceed, etc.)
Add webinars
Certification programs
After the Learning Center is up and running, we will develop a certification program to help platformOS Developers competently and confidently work with platformOS and prove that you meet the standard of skill and best practice to establish your expertise.
Plan the certification program (Certified platformOS Developer and Certified platformOS Partner)
Create learning materials (from Learning Center)

Create exams
Develop Partner evaluation criteria and assessment program
Prepare marketing materials and plan

Community site
Thank you for your contributions to the pOS Community site. Here's what we are planning to do.
Add Groups feature

Update documentation, promote group feature
Create Group for documentation discussions (feedback, contributors)

Update community site design and content, add home page with a description of the platformOS Community and link to other sites (marketing, documentation), and short onboarding
Organize Q&A (categories, tags, differentiate solved questions)
Increase participation by providing answers to questions
Re-use information from Q&A and group discussion for documentation updates
Run surveys, voting when applicable
Add Town Hall section with previous Town Halls and promotion of upcoming Town Hall
Add Town Hall group for presenters and participants, ask for questions for the presenter in advance

Resources: presentation template, etc.
Onboarding video: How to do a presentation for TH

Move status reports to the community site, add possibility to discuss them
Add a calendar that shows different types of events (maintenance, Town Hall, webinar, survey deadline, etc.)
Add Publications section
Later: gamification (rating for answers, reputation score, loyalty rewards, etc.)
Publications
Blog: experiment with using keyword research on posts, analyze traffic based on content, produce content based on findings
Guest posts, re-posts: post to channels that our target audience is visiting like we post to dev.to
Magazine articles: write articles for respected magazines from time to time, and use these as marketing opportunities
White papers: research and experiment with writing white papers
eBooks: write eBooks as part of the Learning Center education programs
Publish content on LinkedIn

Social media
Research what social media presence we would like to have and adjust our current approach to that
Build a planned approach or have someone responsible for our social media presence
Develop LinkedIn Product pages, showcase pages

Events
We are planning to revive real-time video connection to the community and people interested in pOS:
Town Hall would be community content like updates to the community, presentation of case studies, etc.
Webinars would be educational content like onboarding, explanation of concepts, tutorials, beginner/advanced/expert webinars, later could become entry points for the Learning Center.

Webinars could be held by developers, 15-20 minutes technical presentation + discussion
Add Town Halls to the community site, webinars to Learning Center
Based on user research interviews, Partners would like to have more webinars than Town Halls (more technical content).

Later:
Organize DevCon (can be virtual)
Organize platformOS Partner Awards for recognizing excellence in the work of pOS Partners
Event attendance: hold presentations, attend workshops at relevant events, meetups, record testimonials
Awards: research existing awards and apply to relevant awards with the documentation site, community site, marketing site, or the developer education program (DevRel Awards)
Development ecosystem
Build partnerships with other companies (e.g. Figma, ClickUp) and provide a full ecosystem to Partners
Provide templates, best practices, tutorials (e.g. Figma template for the pOS Marketplace Template)
Create platformOS add-ons, plugins (e.g. information from the Partner Portal displayed in ClickUp)

Development
To learn more about the most recent changes, improvements and fixes in platformOS, check out our latest release note: platformOS Release Note 17 May, 2021 — Added response_headers to form, deleted_at
NEW Added response_headers to form — visit our documentation topic on Response Headers - we are planning to add more examples to this topic
NEW Better error handling when trying to use the `session` tag in a context without session (like background job)
NEW Added deleted_at to the export files and allowed to import it
FIXED sorting records when keyword is used
---
Subscribe: get weekly reports in email