platformOS Status Report — Nov 30, 2020
Tamas Simon | November 30, 2020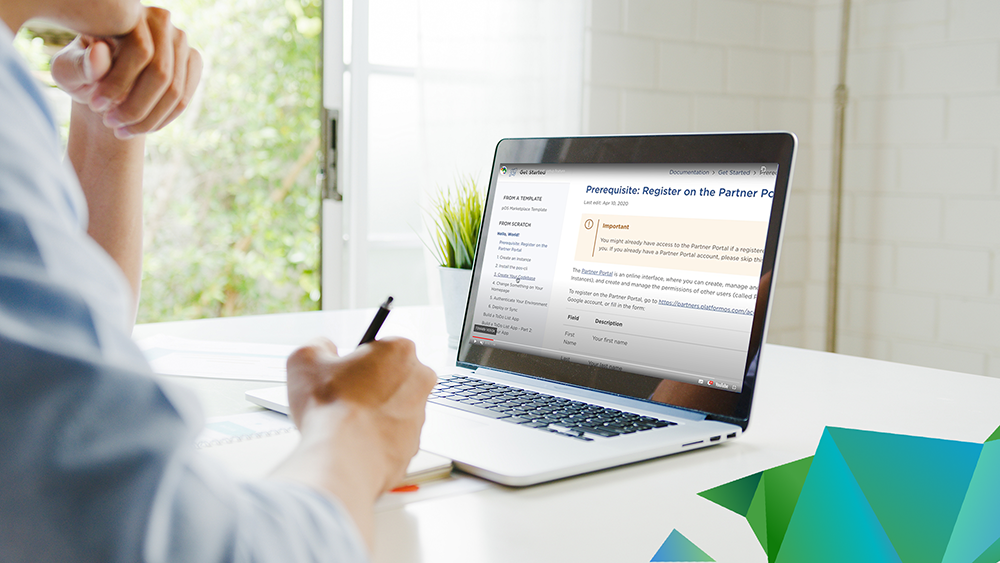 DevPortal Awards
The platformOS Documentation made the finals in the DevPortal Awards Best Accessible DevPortal category. We are grateful to be recognized in a tough competition against global enterprise brands. Thank you to everyone who contributed content and feedback to the continuous improvement of our documentation.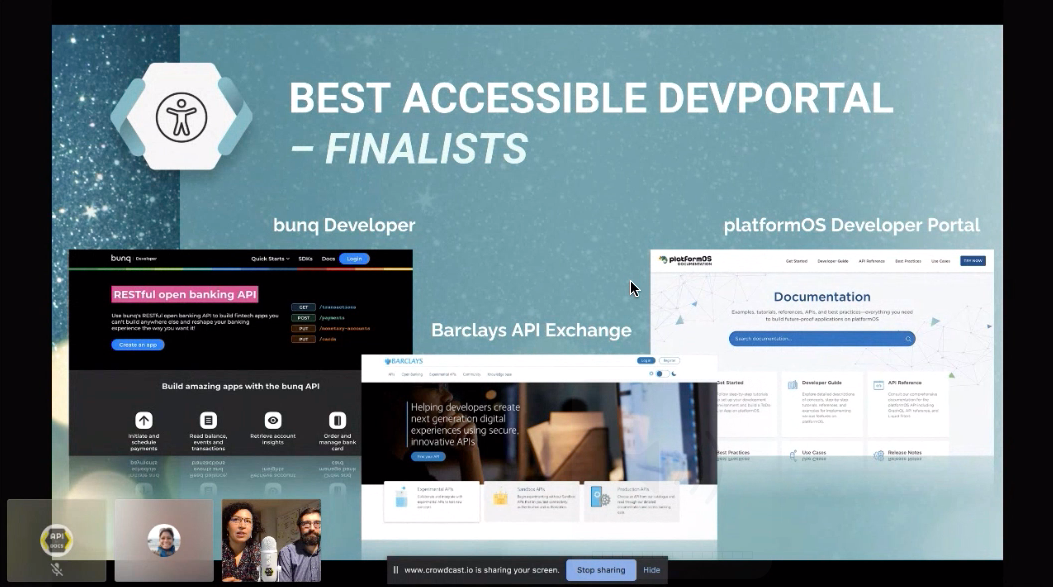 Congratulations to the winner, Barclays API Exchange!
Learn more about our approach to accessibility in our recent article Code and Content for Accessibility on the platformOS Developer Portal.

Articles
NEW How to Test Slack Notifications
We integrated our contact page with Slack, HubSpot, SendGrid, and emails. One day we received the email, but the Slack notification did not come through — this article describes how we now test Slack notifications using TestCafe.
IN REVIEW platformOS Documentation Site Webpack Setup
Documentation
Content production
Development
To learn more about the most recent changes, improvements and fixes in platformOS, check out our latest release note: platformOS Release Note Nov 30, 2020 — Improvements and fixes
NEW possibility to add app/config.yml to configure feature flags per Instance for backwards compatibility. Currently, the only supported config is escape_output_instead_of_sanitize which takes no effect, as the new feature will be deployed separately.
NEW digest filter
IMPROVED upgrade the Liquid engine to the newest version (mainly performance optimizations)
IMPROVED do not cache Page by default when creating a new Page via the admin_page_create mutation
FIXED gracefully handle invalid bcrypt hash instead of raising 503
FIXED issue with importing users when invoking multiple instance copy
FIXED gracefully handle socket error when using API call notifications
FIXED gracefully handle invalid recipient when using email notifications
---
Subscribe: get weekly reports in email