On Shareable: Helping alleviate Washington DC's housing shortage, how Tertius, powered by platformOS, does it
Adam Broadway | November 15, 2021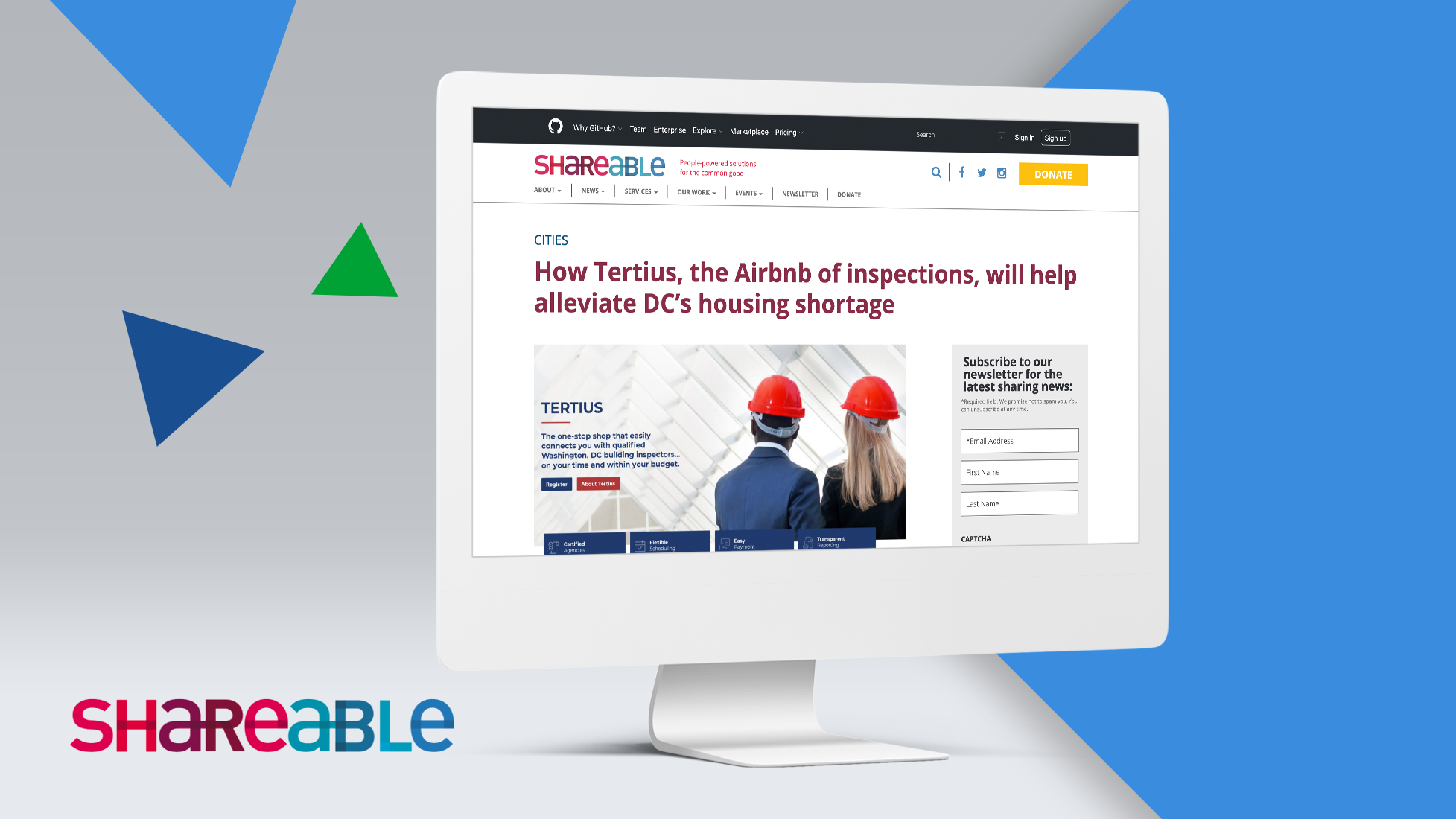 Shareable published an article about Tertius, the marketplace platform that platformOS built for the Department of Consumer and Regulatory Affairs in Washington, DC.
What is Shareable?
Shareable is an award-winning nonprofit media outlet, action network, and consultancy with a mission to empower communities to share.
What is Tertius?
Tertius is a marketplace platform where building project owners in Washington DC are able to connect with Third Party Inspection Agencies and invite them to work on their projects.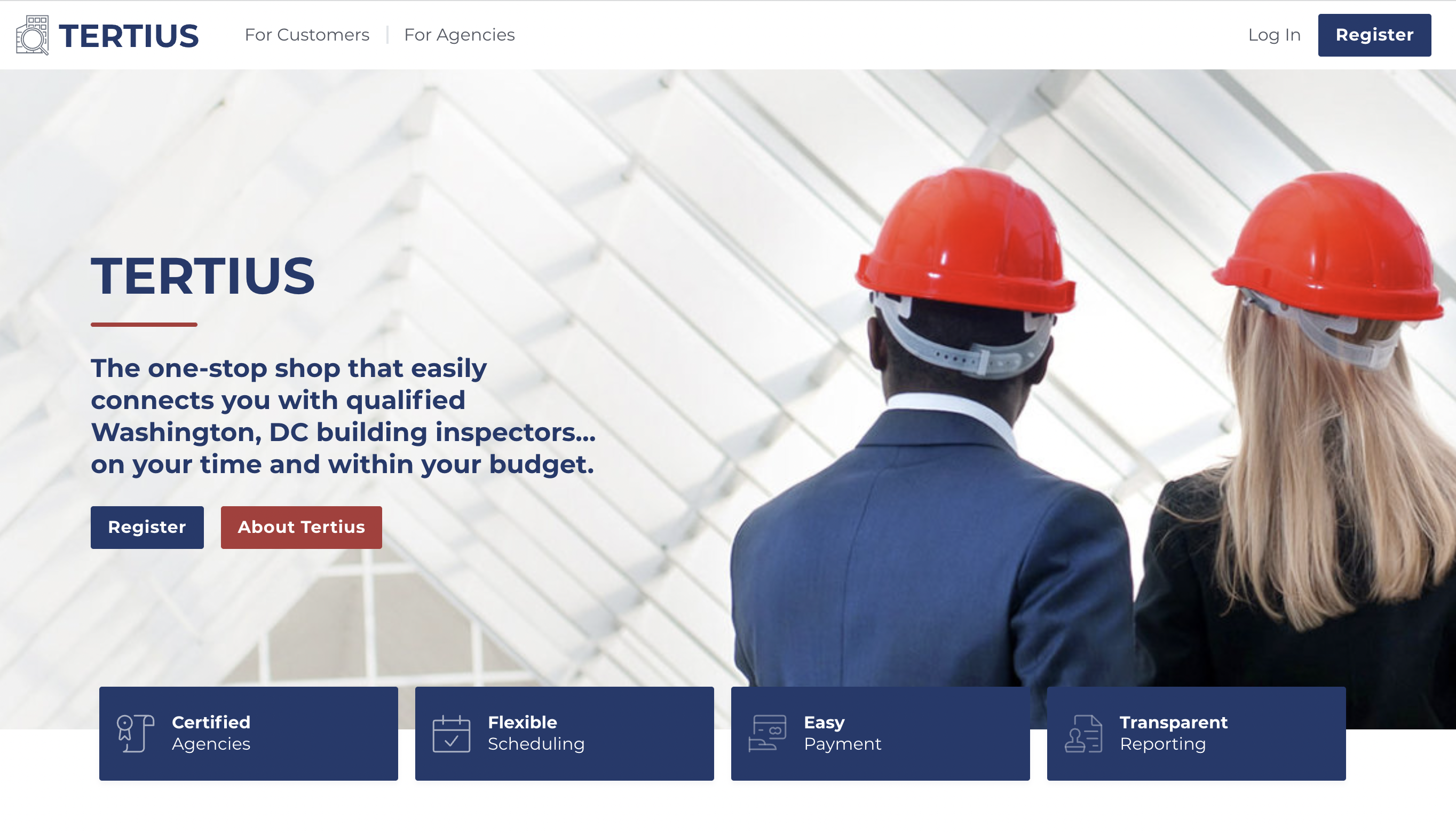 Through Tertius, the Department of Consumer and Regulatory Affairs enforces and encourages project owners to find the right inspection agency for their open permits.
The Tertius application is built to facilitate faster access for Third Party Inspection Agencies to provide customers with the tools necessary to inspect and complete their building permits.
Tertius also allows agencies to schedule inspections, upload reports, and submit documentation all in one mobile optimized user-friendly application.
How Tertius, the Airbnb of inspections, will help alleviate DC's housing shortage
Shareable's article describes how Tertius has revolutionized D.C.'s previously cumbersome and delay-prone inspections process, and why they opted for platformOS (aka Near Me Marketplaces) to build a centralized platform that manages inspections from initial bookings to completion.
Results show that inspection times shrunk from weeks to as little as two days and the use of Tertius is expected to increase inspections by 67% in the first year of operation. The article also mentions other benefits, like millions in additional revenue for the D.C. government, increasing the quality of inspections and providing transparency through the whole process, speeding up new housing construction, and helping to alleviate the housing crisis in one of the most expensive housing markets in the U.S.
Read the whole article on Shareable and download the case study to learn more about the dramatic performance gains Tertius and platformOS delivered by revolutionizing D.C.'s building permit inspection process.