platformOS Developer Portal Wins UK Technical Communication Award
Diana Lakatos | September 13, 2019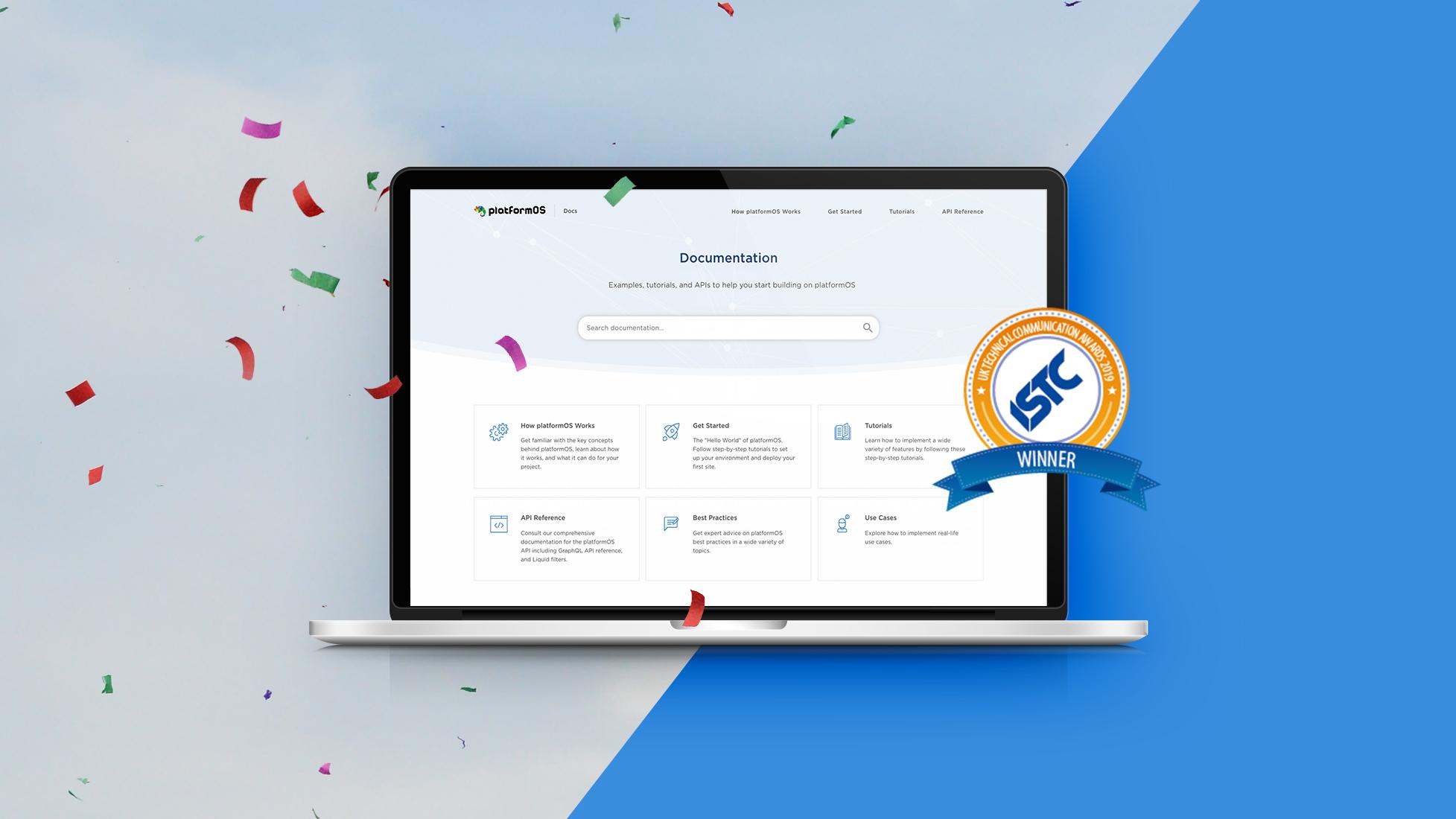 We are excited to announce that our platformOS developer portal has won a prestigious, peer-reviewed UK Technical Communication Award.
The UK Technical Communication Awards recognizes the value of clear, concise and effective information products. We have always strived to make the platformOS developer docs the best fit for our users' needs, so we are honored and grateful that our efforts have yielded such distinguished recognition.
As it's a peer-reviewed award, a Jury of renowned technical communicators reviews the applications, selects the winners of the awards, and provides feedback. Their overall feedback recognized our strategy, workflow, and tight collaboration within our team and community:
"This is an outstanding example of how technical product documentation can work as an integrated part of the product, the teams that create it and the community that uses it. The technical communication 'team' is everyone in the business and many out in the partner and user communities. But the only way that 'team' can produce the quality they have is through strong leadership driving through a carefully considered strategy."
- Excerpt from the Judges' feedback

As part of their detailed feedback, the ISTC judging team complimented us on our implementation of the docs as code workflow; the engaging and well-presented content that is relevant to the audience; the layouts, design, and navigation; and the use of examples. They also provided some suggestions for improvements that we've taken to heart and already started working on.

We would like to thank our team members and all members of our community who contributed to our documentation through feedback, requests, edits, new content, or constructive criticism.
We will keep revalidating and improving our documentation, so that it can always be your most trusted asset in your journey with platformOS.