HR Jetpack success story
Working with Platform Spaces, a platformOS Partner, HR Jetpack uses the only Learning Management System specifically designed to train HR Professionals, Spaces LMS.
#LMS
#HR
#TRAINING
Known for their award-winning programs, HR Jetpack's success comes from combining their team of experienced instructors with a fully customized and effective learning experience. The combination of high-quality HR training with the best platform technology available has made HR Jetpack a top choice for HR Professionals.
Awards
Top SHRM Education Partner
by SHRM-CP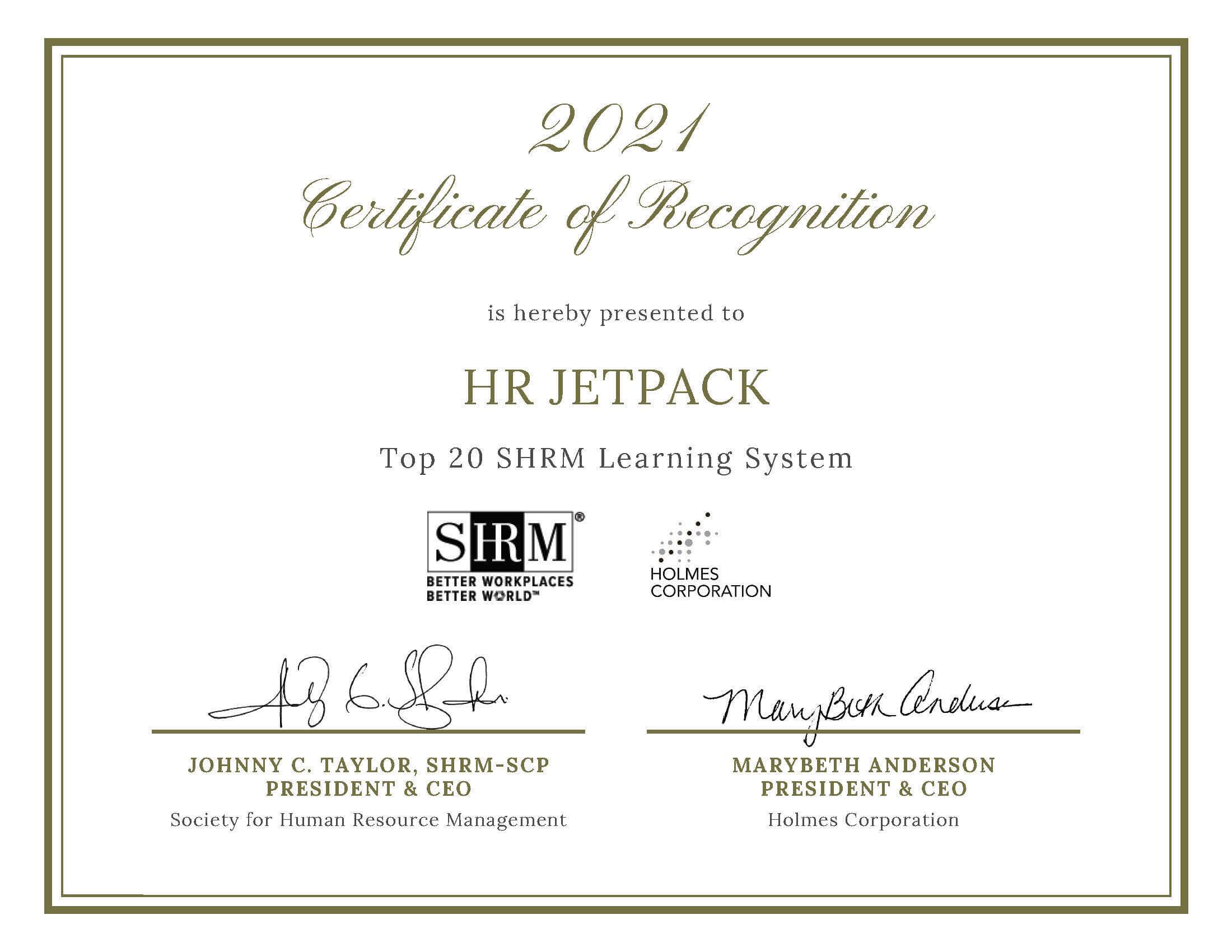 Top 20 Professional Development Vendors
by Compt Data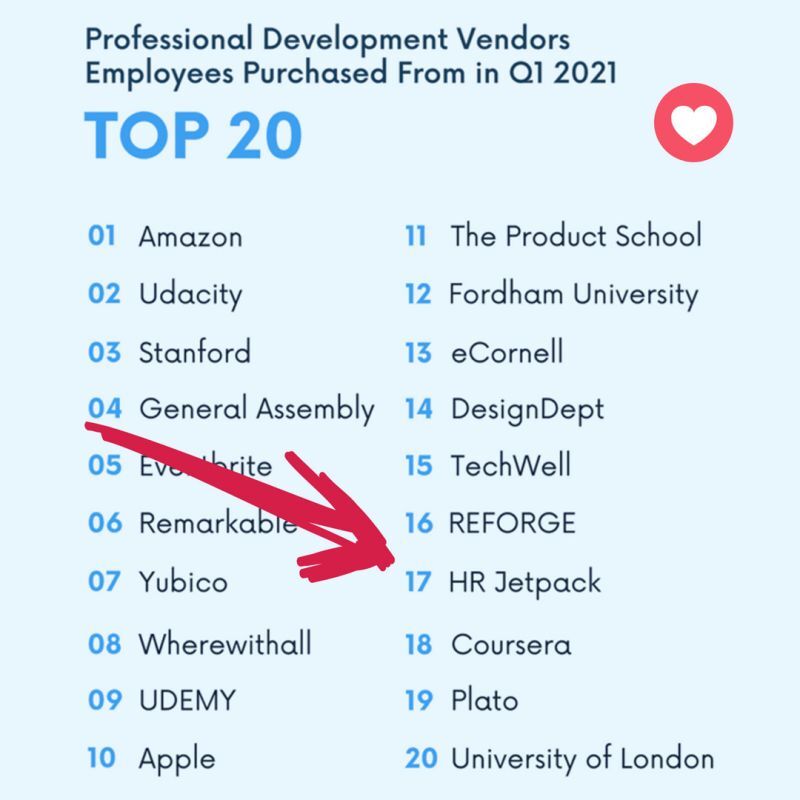 Success metrics
1000+ paid users annually
450+ live events annually
10+ hours saved monthly with API integrations
---
Challenge
Even with thousands of Learning Management Systems in the marketplace, none met all the specific needs of training HR Professionals. By using an existing "off-the-shelf" LMS the students' experience would be limited to only the available features making it difficult to offer the ideal learning experience.
---
Solutions
Spaces LMS, a fully customized LMS with all the specific features to create the best learning experience for HR Jetpack students, without any of the unnecessary features typically included in a standard LMS. By using Spaces LMS (built on PlatformOS) HR Jetpack has the flexibility of improving the student's experience as needed.
With a deep integration with Zoom many of the admin-heavy tasks are eliminated. Instructors create Zoom webinars directly in their HR Jetpack account without needing to log in to Zoom. Students manage their own registrations seamlessly in their HR Jetpack account. Attendance is automatically tracked and recorded in the student's account without any manual administrative efforts. By managing webinars, registrations, and attendance automatically saves hours of administration each month.
---
Key features
Self-paced and blended learning
Live events (one-time & recurring)
Quizzes (stand-alone & integrated in courses)
Attendance automatically tracked and recorded
Professional Development Credits automatically stored