Kiwido success story
The gig economy continues to grow and grow. Connecting digital freelancers, influencers, tradespeople, and more
Like many telecommunication companies, under the threat of future free phone calls and free internet service providers (like Starlink), it takes 'out-of-the-box' thinking and new business models to leverage and keep their existing customer base.
#SERVICES MARKETPLACE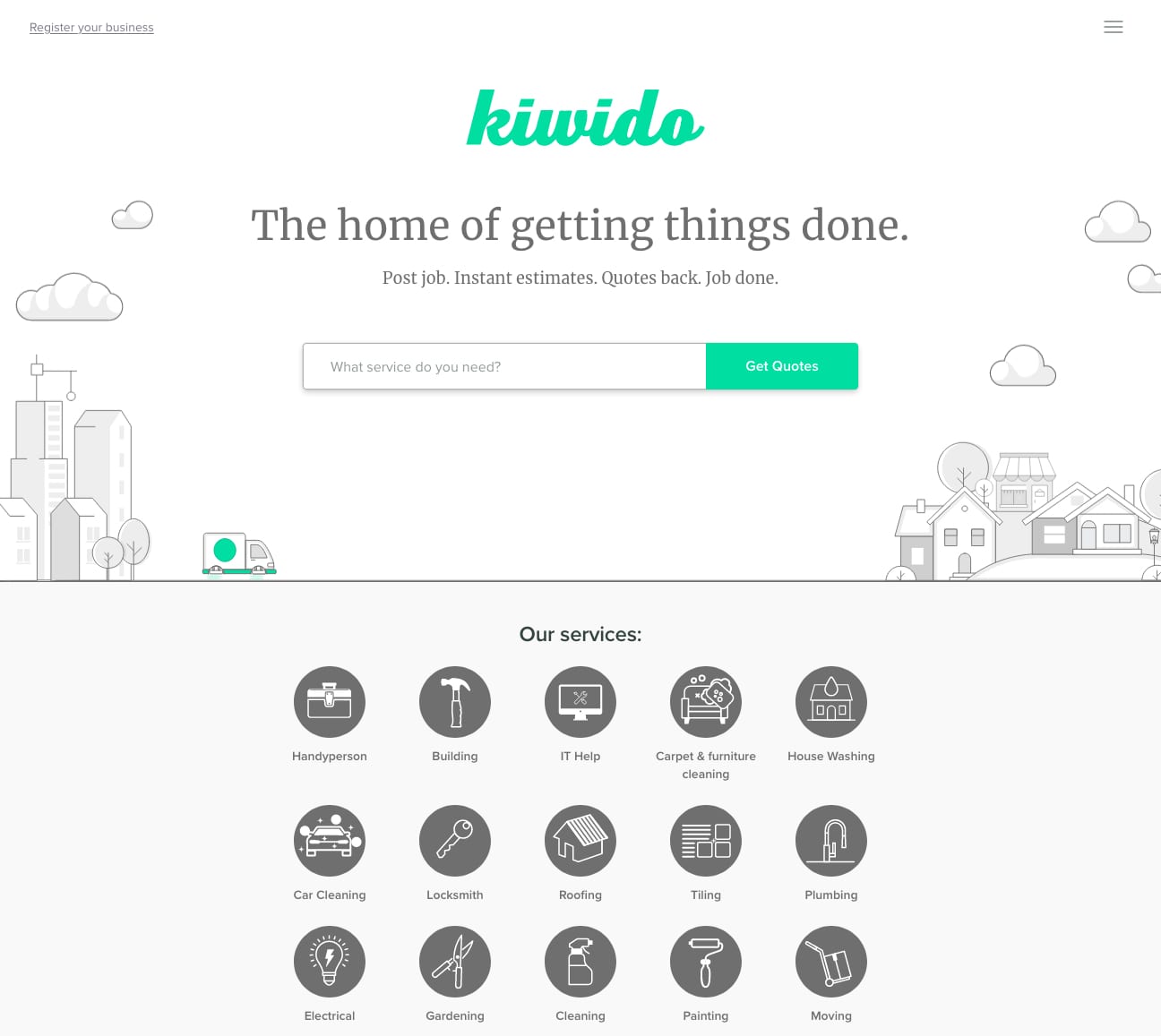 Success metrics
Target NPS was 35. Achieved 65 on beta launch - and 93 on hard launch!
Exceeded expected Transaction per month
Rapid adoption across New Zealand - listed on highly trafficked House/Home NZ site - affiliate
---
Challenge
Spark Digital in New Zealand, like other mobile telcos around the globe, are feeling market share + revenue pressures from both traditional and next generation competitors (eg. low orbit satellite comms providers).
---
Solutions
In looking at horizon 2/3, one Spark initiative was to leverage their existing database of consumers and businesses by creating an intuitive services marketplace kiwido.co.nz, similar to Thumbtack/TaskRabbit/AirTasker, with the now realized ambition to dominate this niche in New Zealand.
Features include:
22 service categories, each with bespoke workflows
Automated service provider matching algorithms
Realtime text notification to both Seeker and Service Provider
Ratings and reviews
Easy Service Provider on-boarding
---
Key features
Automated matching algorithm
Fee per lead, plus fee per won bid
Per category attributing/user experience
Inapp Messaging